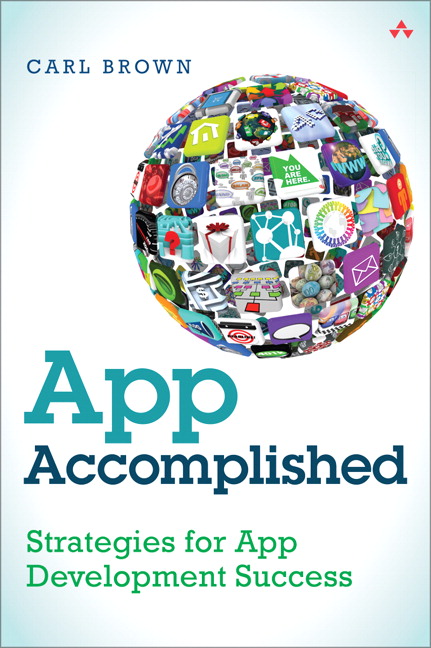 "App Accomplished" Nearing Accomplishment
It's been a long time since I've done much (really any) blogging, but hopefully that drought will be coming to an end soon. I've just turned in my 13th (of 14) chapters of my upcoming book, App Accomplished.
It's been a lot of work. I knew it was going to be a huge time commitment, and I wasn't wrong. There were many times I wondered if I would ever be done, but now that I can see the light at the end of the tunnel, it feels really good.
I've learned a lot in the process. Much of which I'll be writing about here, since a) I've gotten used to doing a lot of writing, b) I won't be spending all my writing time on the book, and c) blogging about the book will hopefully help people find out about the book.
So now it's time to finish the final chapter (which, if you're curious, is about submitting your app and planning the next version), and start the editing (and marketing) process.
It should be fun.