My iPhone is dead. Long live my iPhone! Today I wonder, how did I ever make it through college?

My iPhone died. Well, not died necessarily, but it's dead to me. I was upgrading it to the newly released 4.2 Gold Master, when it threw a fatal error. Can't upgrade. Tried going back to 4.1 - same error.
So that sucks. Made an appointment at the Genius bar at the apple store for this afternoon. I'm confident they'll fix it.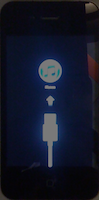 But here's the problem - what do I do between now and then? I have a wife that calls me; I want to know if she or my daughter needs me. I have people that need to get in touch with me for business. I need my phone to work.
So I decide to move my SIM card from my iPhone 4 to my old iPhone 3G that I use for backwards compatibility testing with 3.1. No dice, the SIM cards are different sizes. So I call around from the phone on my desk and find a place that says they have one in stock. So I get in my truck and start driving. I get to the place where I remember the google maps on my Mac saying the store should be. But it's a golf driving range.
Oops. So now I need my iPhone.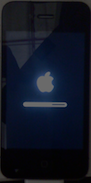 And it's in no mood to help me.
So here I am, driving up and down the street trying to find some place I can get an adapter for my phone, feeling disconnected and helpless, and it occurs to me that, not long ago (relatively speaking), I didn't have a cell phone at all. I got my first cell phone in 1994, I think. I got my first cell phone with Internet access in 2004.
How the Hell did I manage? And how the Hell did I get so dependent that I felt like I couldn't function without one?
And how the Hell is my 4-year old daughter going to feel when her cell phone dies for the first time when she's alone (presumably as a teenager)?
For now, I found a place with some very helpful people and got my SIM card moved over with an adapter, and I'm back to my old iPhone 3G with the crappy camera and no multitasking (I'm keeping it at 3.1 for compatibility testing, remember).
I'm sure I'll get my iPhone 4 back, and I can can make and receive the calls I need until then.
And I'll get to keep my new sense of perspective about how connected I'm used to being. And about how much the iPhone has changed how I interact with my world.